Recent Productions

It's All About the Music: Marc-André Hamelin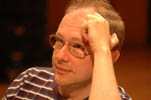 Prometheus Films' new hour-long documentary IT'S ALL ABOUT THE MUSIC: MARC-ANDRÉ HAMELIN will be a significant addition to the Canadian music scene. Montreal-born Hamelin, Grammy Award nominee, is revealed as a multi-faceted artist through this compelling work shot on location in Quebec, Philadelphia, Scotland and Vancouver. He brings to the fore some of the lesser-known yet brilliant composer-pianists from what was known as the 'Golden Age' of the piano at the turn of the last century.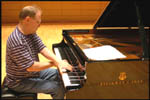 This is a film with cinematography that affords piano music a fresh perspective. Hamelin is featured performing works by such gifted composers as Busoni, Medtner, Godowsky and Rzewski, described by recording producer Andrew Keener as 'finger-breakers'. With his inviting lack of pretension, the pianist infects the viewer with enthusiasm and intrigue for music which until recent years has been largely forgotten.
Marc-André Hamelin is one of the most prominent artists with London-based Hyperion Records. His presence as a top-selling artist will be noteworthy in future months when this film becomes part of a DVD to be issued after Bravo!'s premier broadcasts. A second Bravo! special, HAMELIN IN CHARLEVOIX, a selection of the remarkable range of the pianist's repertoire has been released.
Hamelin in Charlevoix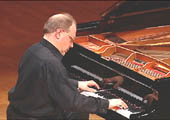 Prometheus presents this hour-long recital filmed in the beautiful Charlevoix region of Quebec with the highly acclaimed pianist Marc-André Hamelin. Introduced by the Professor of Musicology at Laval University, Marc-André Roberge, the concert is staged by the International Festival of Le Domain Forget. Works performed include the Leopold Godowsky transcriptions of Chopin Ėtudes and Franz Liszt's settings of music by Wagner and Verdi.
Both Hamelin features offer a unique insight into the life and music of this visionary artist, described by a respected critic in the October, 2005, issue of 'The Gramophone' as " the greatest living pianist who soars to ever new heights of virtuosity" .....in referring to his latest recording of Rubinstein and Scharwenka concertos.